From the

Sunday Times

bestselling author Kirsty Gallagher comes

Sacred Seasons

- a guide to living in alignment with nature's cycles & seasonal celebrations.
We live such busy lives and have completely lost touch with nature.
This is a handbook for reconnecting back with nature's energy, wisdom and a natural way of living. It will make you more observant, pausing to take stock of each season and how it's making you feel so you can take care of yourself all year round.

Packed with nourishing rituals, practices and Kirsty's trademark wisdom, Sacred Seasons will show you how to draw on inspiration from nature's events, including the spring equinox, the summer solstice, the autumn equinox and Imbolc.

Journey through the seasons and learn how to live in alignment with nature's cycles to live a happier, more intentional life.

'Such an inspiring read. The author has a unique ability to connect with the reader and explain things clearly and concisely. It is a manual for the year on how to live by natures guidance. In this modern world, we have sometimes lost the ability to let nature guide us and this book helps us to do this and reconnect with nature. Everyone should read this book!'
'A wonderful book that brings ancient wisdom back to modern times. A must read for anyone interested in slow, seasonal living. The historical information about astronomy, astrology and rituals is very interesting. But the best part for me are the journaling prompts. They act like a portable life coach that guides and counsels you in tune with the stars.'
'The book is beautiful. So clear, so full of insight and beautiful suggestions. Kirsty writes in such an accessible way and it's so clearly from the heart. This will be a book I treasure throughout the year'
'I'm a huge fan of Kirsty and everything she writes. She has a warmth to her words which makes you feel like she's talking to you and her language is simple and accessible to all. I've been on this path for most of my life but this is the best book on seasons I've read. There's just SO much detail for each season and I can't wait to use it all year round.'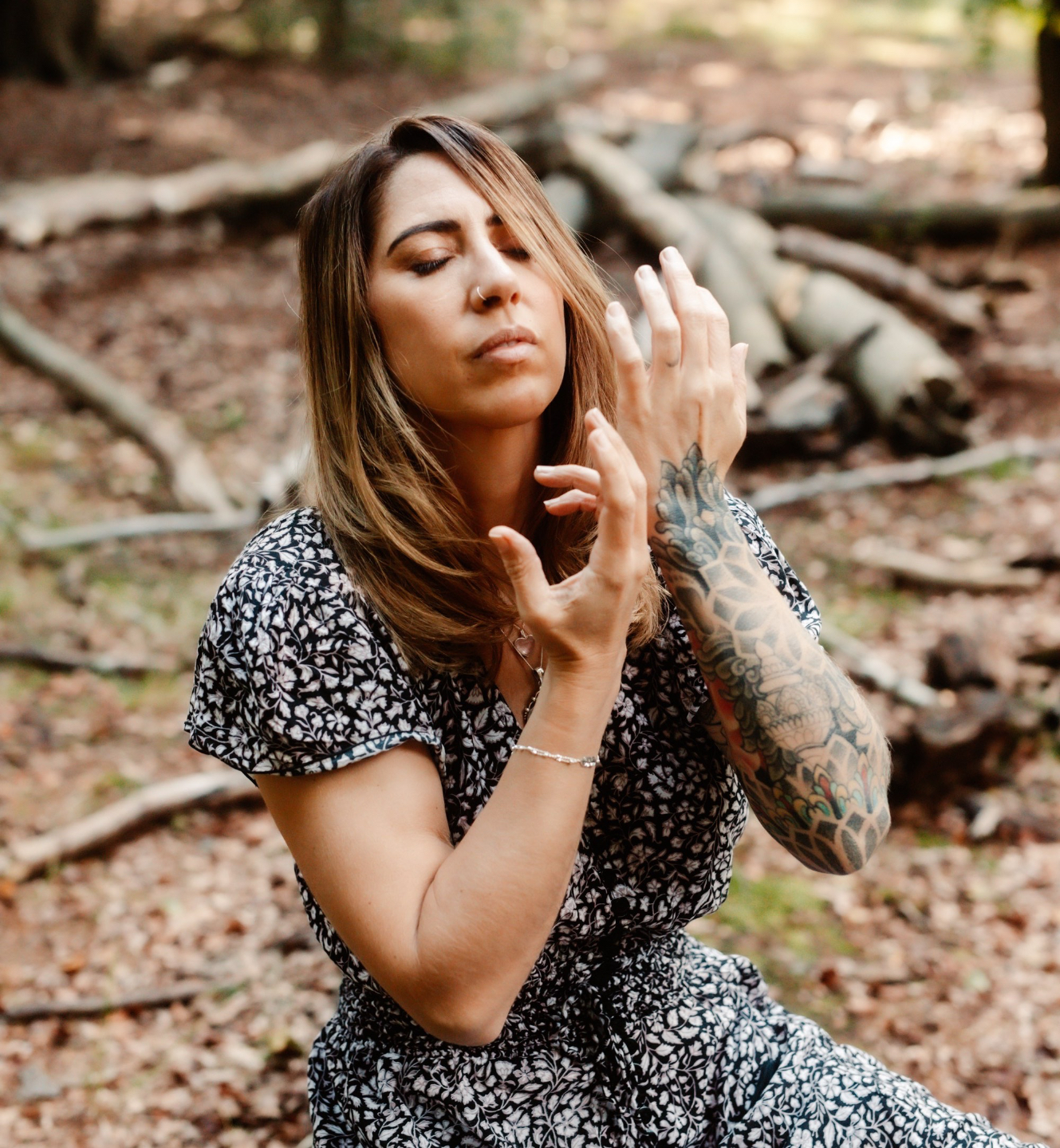 Kirsty Gallagher is a moon mentor, soul alignment and spiritual coach, yoga teacher, meditation teacher and Sunday Times bestselling author with an infectious passion for life.
She has been sharing the life-changing benefits of yoga and the moon for 13 years through classes, workshops, private and corporate sessions, and has taught over 80 worldwide retreats. She is author of Sunday Times bestselling book Lunar Living and the founder of the online sisterhood Lunar Living, which teaches you how to weave the secret and ancient wisdom of the moon into modern, everyday life.
Kirsty has created a worldwide community through her Soul Space lunar yoga and meditation classes, and her Sacred Space seasonal yoga, meditation and ritual classes. One of her greatest passions in life is bringing together community, showing us that we are never alone.
Kirsty works 1:1 and in group coaching alongside women teaching them to live back in alignment with an ancient cycle, a natural rhythm and flow, helping them to connect back into their inner wisdom, power, authenticity and purpose. Weaving lunar, nature and divine feminine wisdom with spiritual teachings, astrology and cutting-edge transformational coaching techniques, Kirsty helps women to overcome doubts, fears and self-sabotage to know and trust in themselves like never before and find greater meaning and purpose in life.
Kirsty is a sought-after leading voice in lunar wisdom and has shared moon magic on The Chris Evans Breakfast Show and This Morning and been featured in YOU Magazine, Stylist, Red Magazine, Women's Health, Soul and Spirit Magazine and Natural Health Magazine.
Described as down to earth, warm-hearted, compassionate and inspiring, Kirsty is known for bringing ancient mystical practices and wisdom to modern day life in a relatable way that anyone and everyone can take something from.